[ad_1]

Breaking reports of a plainclothes American soldier detained after willfully crossing the Military Demarcation Line into North Korea has recalled past incidents which involved Americans finding themselves on the wrong side of that border. 
The soldier was identified by a senior U.S. defense official as Private 2nd Class Travis King, who was serving under U.S. Forces Korea and the U.S. Army and was due to face disciplinary action. King was supposed to board a flight to go back to the U.S. and was escorted to the airport, but the military escort could not follow him past airport security, so King entered the terminal by himself with no escort. 
A U.S. defense official told Fox News the soldier was on a tour in a personal capacity and was wearing civilian clothes at the time of the incident. A U.S. Forces Korea spokesperson said that officials believed King was in Democratic People's Republic of Korea (DPRK) custody and they were working to "resolve this incident." 
King can look to other Americans who similarly ended up in the DPRK, either on purpose or by accident, and the range of fates that befell them as a result. 
US MILITARY CHIEF PRAISES JAPAN'S RECENT DEFENSE SPENDING, CALLING IT CRUCIAL TO CONFRONT CHINA, NORTH KOREA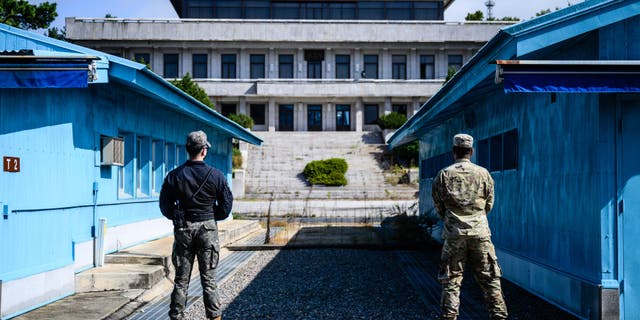 The earliest known American to cross the MDL was Charles Jenkins, who fled to the Hermit Kingdom after deserting his post in 1965. North Korea welcomed him and utilized him as a propaganda asset, using him in leaflets and films. 
Jenkins remained in North Korea until 2004, during which time he married Hitomi Soga, a Japanese nursing student who had been abducted by North Korean agents. The couple departed North Korea for Japan, where Jenkins surrendered to military authorities to face charges for desertion, for which he served 25 days in a U.S. military jail in Japan. 
Most famous among the handful of Americans to enter North Korea would be 22-year-old University of Virginia student Otto Warmbier, who died in June 2017 shortly after he returned home in a vegetative state following a 17-month stay in North Korean custody. 
KIM JONG UN VOWS TO UPGRADE NORTH KOREA'S NUCLEAR CAPABILITY AFTER MISSILE TEST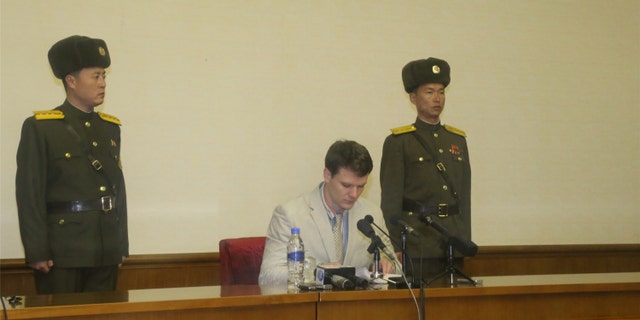 Warmbier suffered brain damage while in custody for an alleged "hostile act against the state." North Korea never provided a clear reason for the injury and denied accusations that he was tortured, insisting officials had provided medical care with "all sincerity." 
His parents sued North Korea over the death, with a judge deciding the hermit kingdom liable for $501 million in damages as an "appropriate" measure intended to "deter North Korea" for "torture, hostage-taking and extrajudicial killing," but North Korea ignored the order. 
North Korea often insists Americans crossing the line intended to act as espionage agents for the United States or other Western allies, such as in the case of Matthew Miller, a 24-year-old from Bakersfield, California, who was sentenced to six years of hard labor on charges that he illegally entered the country for spying purposes. 
NORTH KOREA WARNS IT MAY SHOOT DOWN US AIR FORCE PLANES INTRUDING INTO ITS AIRSPACE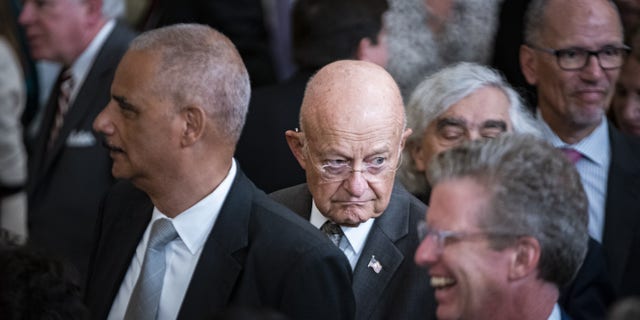 Miller told the Associated Press at the time that he dug out the fields eight hours a day and spent his time otherwise in isolation. The North Korean Supreme Court claimed Miller had a "wild ambition" to experience the country's prison life so he could secretly investigate the country's human rights conditions. 
Miller returned home just six months after his initial detention, returning home with Kenneth Bae, a missionary and tour leader jailed for allegedly smuggling "inflammatory literature" into the country and attempting to establish a base for anti-government activities. 
CLICK HERE TO GET THE FOX NEWS APP
James Clapper, then-U.S. director of national intelligence in 2014, had worked through a secret mission to secure the Americans' release. 
 Fox News' Jennifer Griffin and Liz Friden, Fox News Digital's Greg Norman and the Associated Press contributed to this report. 
[ad_2]

Source link