[ad_1]

DOVER, N.H. – Republican Gov. Chris Sununu says he won't seek re-election next year to what would have been an unprecedented fifth two-year term steering the key general election battleground state of New Hampshire.
Sununu, the popular governor who's been a staple on the national cable news networks and Sunday talk shows, early last month passed on launching a presidential campaign, after seriously mulling a White House bid for over a year.
On Wednesday, Sununu announced his intention not to run for re-election in 2024 in an email to supporters.
"After discussions with Valerie and the kids and much consideration, I have decided not to run for another term as Governor in 2024," Sununu told supporters. "This was no easy decision as I truly love serving as Governor."
MEET THE GOVERNOR IN DEMAND WITH THE REPUBLICAN PRESIDENTIAL CANDIDATES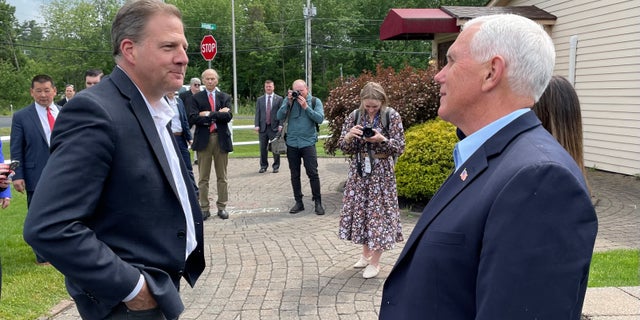 "Public service should never be a career, and the time is right for another Republican to lead our great state," he added.
Sununu highlighted a list of accomplishments that he said made New Hampshire better off than when he took office — including the lowest unemployment rate, tax cuts, investments in housing, expanded school choice defense of Second Amendment rights and other social programs.
After a hard-fought election to the New Hampshire governor's mansion in 2016 and a single-digit re-election two years later, Sununu easily cruised to a landslide re-election in 2020 and a large double-digit victory last November.
WHY CHRIS SUNUNU PASSED ON RUNNING FOR THE WHITE HOUSE
Asked about his timetable, the governor told Fox News late last month that he would have a decision "this summer. Maybe after the Fourth or something." And pointing to his wife, Valerie, and three children, Sununu added, "I've got to talk to Val and the kids. I'll figure it out. I really don't know."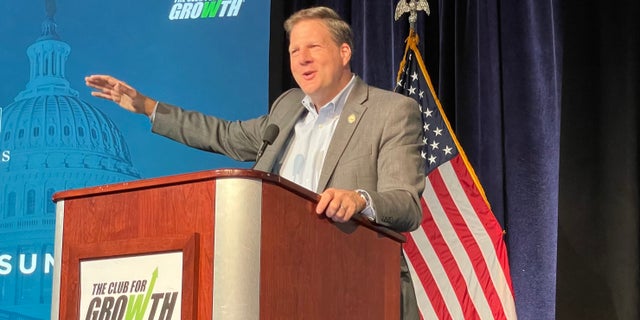 Two Democrats have already launched campaigns for governor: Cinde Warmington, the only Democrat on New Hampshire's five-member elected Executive Council, and three-term Manchester Mayor Joyce Craig.
CLICK HERE TO GET THE FOX NEWS APP
Three Republicans had been laying the groundwork to launch campaigns if Sununu — the son of former Gov. John H. Sununu and younger brother of former Sen. John E. Sununu — didn't seek re-election.
They are former Sen. Kelly Ayotte, who is also a former state attorney general, former state senate president Chuck Morse, and Frank Edelblut, Sununu's education commissioner who came close to defeating Sununu in the 2016 GOP gubernatorial primary.
[ad_2]

Source link